About Us
REGULATORY CONSULTANTS FOR THE
COSMETIC AND CHEMICAL INDUSTRIES
Our mission is to keep abreast of the ever-changing guidelines worldwide. We customize both our domestic and international services to our clients' needs, even if they are unaware of the exact services they may require.
Back in the 1980s, there wasn't a necessity to have regulatory consultants. Rather, manufacturers had their own regulatory departments. However, as the regulatory and cosmetics worlds developed, many manufacturers began outsourcing for their regulatory information so they could keep their costs competitive. Many buyers wanted turnkey product at the lowest price possible and manufacturers could no longer afford to have specialized regulatory personnel. A need for regulatory consultants was born.
All those years ago a young graduate took a job in the cosmetics regulatory industry.  She expected it to be a jumping off point for her career; not a lifetime commitment to this vibrant, colorful, and often exciting (especially when FDA comes to call) business.  It was apparent that with the expansion of brand owners' use of contract manufacturers, there often is a gap in knowledge and a service need for regulatory requirements.
With 13 years in corporate manufacturing &formulary and 3 years behind the scenes of Herbalife licensing, Janet Winter was encouraged by industry leaders to fill a much-needed niche.  So…
International Cosmetics was the brainchild of Janet Winter, a formulating chemist, in 1997.
Janet had many accomplishments under her belt by the time she founded ICRS. She established the Cosmetic Science class at UCLA prior to becoming one of the first female SCC (Society of Cosmetic Chemists) Chairpersons in 1988. Janet was a Technical Director for a company who had their own brand and was also involved in contract manufacturing. Janet's experience with Formulating, Research and Development, Quality Assurance, Microbiology, and International and Domestic Regulations has lent itself to the growth of ICRS. She provides Expert Witness service for product technical and regulatory issues and has been sought by the FDA among others in the industry. Additionally, she is an ISO (International Standards Organizations) Designated Expert involved in creating the ISO Standards for cosmetics. 
Here at ICRS we have a practical, hands-on approach. This approach is welcomed by our clients.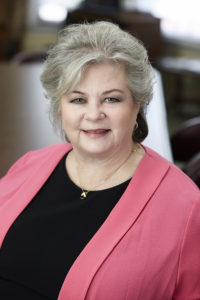 Georgia joined ICRS in 2000. She answered an agency need to join one of the biggest contract manufacturers in the US, which manufactured products for P&G, Johnson & Johnson, and Neutrogena to name a few. Her time with these powerhouse companies offered the learning platform needed to bring a background in Quality Assurance, regulations, and FDA compliance.  From there Neutrogena found and recruited her. While at Neutrogena, she was pivotal to creating systems to bring over-the-counter (OTC) drugs production in-house. Georgia was hired by Janet at Herbalife, shortly after leaving Neutrogena.  This relationship proved to be strong for meeting challenges in the regulatory arena.  The technical (on Janet's side) and regulatory (on Georgia's side) proved to be a dynamic connection causing Janet to recruit Georgia to the newly formed company, International Cosmetics.
Georgia brings a wealth of knowledge in her experience with the FDA regulations and FDA audits; scaling companies from small to large, and instituting practical quality systems based on specific company needs. She also is an ISO Designated Expert involved in creating the ISO Standards for Cosmetics internationally.
International Cosmetics with help and support from ICRS staff, has grown into a worldwide company with three offices covering the US, UK and EU. We have had the opportunity to see the evolution of the cosmetic industry; this makes us experts in not only knowing the current state of regulatory affairs, but also predicting how future decisions made by governing agencies may impact the industry.
Following the creation of International Cosmetics & Regulatory Specialists, LLC, our involvement with clients needing to meet European requirements lead to the formation of our second company.  It originated in 2007, in anticipation of the new legal presence of Europe's chemical regulations under REACH.  This also provided the legal footprint needed for the enforcement for the new Cosmetic regulation that would begin in 2013 under 1223/2009 EC Regulation.  Having a physical location to fulfill our clients' legal obligations under European regulations (chemical and cosmetic) a name change seemed in order, so REACH Chemical Consulting, LTD became International Cosmetics & Chemical Services, LTD (UK) in 2012.
Time and politics continue to fling change our way—enter BREXIT.  With the UK breaking from the European Union, our trusty leader, Janet, recognized this was a real condition that needed our full focus to meet the January 2021 exit.  So again, she rolled up her sleeves, did what needed to be done, and created a European company in Dublin, Ireland while maintaining the London, UK company to meet the ever-changing landscape of Europe.
Creating companies was never the primary focus of Janet's energies.  Getting a top-notch staff in place was at the forefront of her efforts.  As International Cosmetics has grown so has the level of expertise of our people.  We are a diverse group with ties to Africa, South America, and Asia, speaking English, French, Spanish, Amharic and Tigrinya.  With backgrounds in Chemical Engineering, FDA and International regulations, Quality Control, GMP, International Business and more, we continue to expand and grow to fulfill the needs of our clients.  We know that by helping each Brand meet the ever changing landscape of regulatory compliance, their products will not only be legal but safe too. After all, we are all consumers.
Internationally Speaking…
Because we are well known in the Cosmetic / OTC Drug and Chemical industries in the United States, the United Kingdom and Europe, we have ongoing speaking requests from a variety of associations and workshops. Our expertise and long-term relationships with these trade organizations has given us the opportunity to share our knowledge with foreign governments worldwide, including England, China, Germany and a host of others. Please contact us if you would like additional information.
We maintain relationships with international trade organizations and government officials to augment our level of knowledge in the ever-changing regulatory landscape.
Bring us your challenges and let our more than 20 years of experience make it easy for you!
Social Responsibility
As a company, we understand the importance of social responsibility. Sustainable and green are not just nice words, we believe they carry accountability too. It is not by accident that our Manhattan Beach headquarters is in a city that uses alternative energy.  So strong is our commitment, that all our company vehicles run on alternative fuel.  In this ever-changing world we believe that change begins at home, and we are extremely proud to be promoting environmental education for children.

International Cosmetics is a long-term sponsor of the Manhattan Beach Pier Roundhouse Aquarium. The Roundhouse Aquarium helps provide maritime education for local children, some of whom have never seen the ocean before attending their workshop.  They learn about the sea animals that live off the Pacific coast; these opportunities benefit these children in their understanding of the environment and marine science.  The Aquarium provides an expanding education through on- and off-site workshops for children; this is a positive influence for environmental awareness of future generations. 
The Roundhouse Aquarium located at the end of Manhattan Beach Pier is free and open to the public.  It was renovated in 2018 and is one of the most sophisticated aquariums of its size in the US.  It receives over 300,000 visitors annually and houses over a hundred marine species which includes a shark tank and tide pool touch tank.  They even have a jellyfish breeding program.
We value our partnership, and the Roundhouse staff recently expressed their appreciation for our mutual ongoing efforts.
"International Cosmetics! Thank you for helping create a new generation that cares about the ocean and our environment. Your support is vital in making this happen."